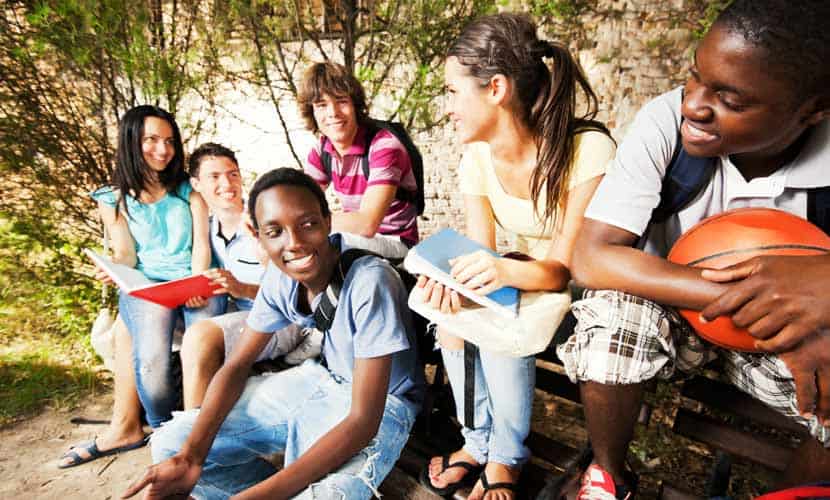 Stars High School
Individualized instruction in a small school setting
Stars High School is accredited by the Western Association of Schools and Colleges (WASC). The high school is part of an integrated treatment program that includes special day class instruction, mental health services, education and academic counseling. The mission of Stars High School is to provide each student with an individualized array of academic, emotional, behavioral, and vocational support to achieve the student's educational goals.
In order to meet this mission, staff focus on the primary goal of fostering the skills, resources, and behavior necessary to achieve a successful transition to a less restrictive school environment (public school in student's district).  Individualized instruction is designed by an education specialists and is based on the IEP (Individual Education Plan.
Click here for the Stars High School 2017-2018 calendar.
Click here for the Stars High School Accountability Report Card.
Three options for instruction & counseling
School-based Therapy Enriched Program
The school day includes 4+ hours of an intensive mental health treatment program.
Counseling Enriched
Limited educational counseling is provided for students not needing the full day treatment program.
Supported Study Classroom
Credit recovery option, classroom, online, and at home study are combined for students up to age 22 who cannot attend daily due to work-study or other limitations. This allows them to earn credits independently at their own pace.
The referral process
1. School district sends a referral (IEP/Psychological Ed Evaluation) to Stars High School.
2. Stars High School sets up an interview/shadow day for the student.
3. Stars staff determine if the student is a good fit for the program.
4. The district and family is contacted with our results.
Contact Info
Angela Webster, M.A. Ed.
Principal
Stars High School
545 Estudillo Ave., San Leandro, CA 94577
Phone: (510) 924-4158
awebster@starsinc.com
Map & Directions