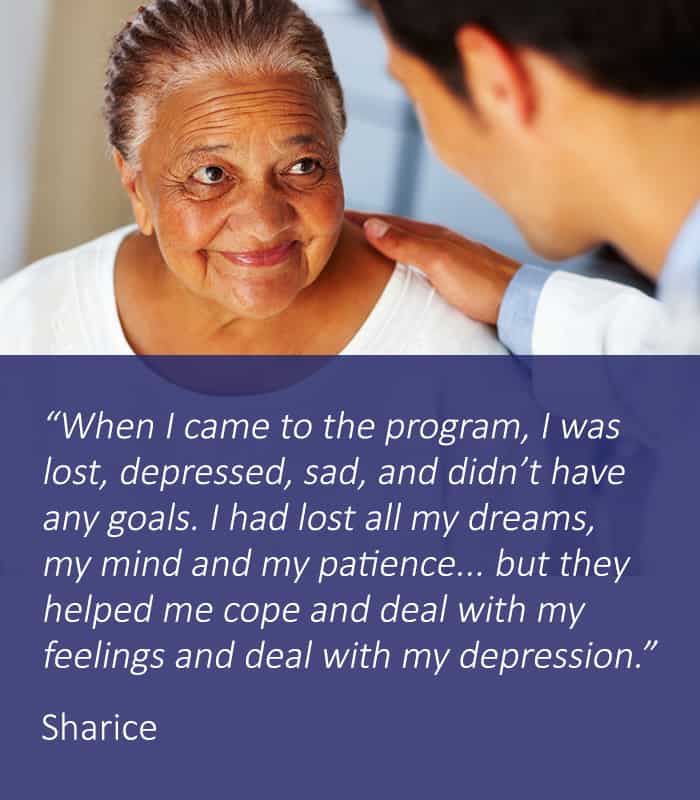 Addressing Questions
Q: How will you make sure patients don't stay in the area?
A: All patients will have a discharge plan that will include their going to a safe place, ideally with others to check in on them. We are responsible to assure transportation is provided for all patients to where they reside. Patients are transported via van, are picked up by a family member or another agency that will be caring for them, or are supported to go on the bus. Any patient who wants to leave the facility and not follow the plan for transportation will be assessed to determine if they meet criteria for remaining in the BHUCC on an involuntary basis.
Q: What happens after someone has been there 24 hours?
A: Most patients are at the facility a few hours. Under 10% of patients will not sufficiently stabilize within the 24 hours to safely return to the community. These patients will be transported to a psychiatric hospital for further care.
Q: Will patients be released in the middle of the night?
A: For their safety, patients stay overnight inside the facility and aren't released until daylight hours.
Q: Will this bring more homeless to the neighborhood?
A: We expect fewer than 10% of our patients to be homeless, as the majority are people of all types – rich or poor, adolescents and adults. This is not designed as a program for the homeless, and we don't serve meals nor provide housing. However, for those patients who are homeless, we believe this program will reduce homelessness by connecting people to housing, community resources, and access to medication to help them stabilize and remain in housing.
Q: How will this enhance neighborhood safety?
A: There should be greatly increased neighborhood safety. Rather than the previously dark and vacant facility, the BHUCC will operate 24-hours a day and provide a lighted facility and parking lot, round-the-clock security staff, and perimeter cameras. In addition, law enforcement will be at the facility on a regular basis, dropping off patients. This will serve as a deterrence for individuals who do not belong in the area.
Q: How is this program different than other mental health services?
A: Think of the BHUCC as an urgent care center for those experiencing a mental health problem (much like a medical urgent care center people go to instead of going to the hospital.) This facility is unique and responds to a huge gap in the community of Long Beach to take the burden off police and hospitals and provide much more appropriate care for individuals. Currently, those with unmet mental health needs are turning to the local emergency rooms at Memorial, St. Mary's, Community and College hospitals, leading to longer waits for ER services for other patients and taking police away from important duties.
Q: Is this like a "Med Clinic?"
A: No, this is not a walk-in medication clinic where people can just come for medication; nor is it a pharmacy. That said, some patients who are admitted may need medications for various reasons, so after doing a full assessment, we can help them get back on track with the right medication — often a big step in their recovery.
Q: What precautions are being taken to control noise or lights?
A: In the event police or ambulances transport patients, they will not use sirens or flashing lights on vehicles. The landscaping plan adds trees and landscape to block possible light and noise as well.
Q: You have capacity for 12 adults, so what happens to the 13th adult who comes in?
A: If they walk into the voluntary program, there is a waiting room. For the involuntary side of the facility, we let the police and sheriff know that we're full so they won't bring any additional patients until we have room again.
Q: How did you select this site?
A: We looked at over a dozen sites in Long Beach. From our perspective, this is an excellent location because it is freeway close, it's an existing medical office building, it is close to Memorial and other hospitals, it has adequate parking, and many more reasons.
Q: What is the parking situation for employees and patients?
A: The parking lot is more than sufficient for all possible staff and client cars with 76 spaces.
Q: Will there be a cost to the City of Long Beach for this facility?
A: No City money will be used. The entire project is funded by the County of Los Angeles.
Q: During what hours will construction take place?
A: Construction to renovate the building will only occur during the hours of 7 a.m. – 3:30 p.m. Mon-Fri. Neighbors experiencing any issues will have 24-hour access to our management through phone and email.
Q: Has there been a negative impact or complaints in the neighborhoods in Los Angeles where this same type of service already exists?
A: The three existing Urgent Care Centers in LA County have not had any significant adverse effects on their neighbors (based on information from the Los Angeles County Department of Mental Health). All have far more volume than would the Long Beach UCC.
Q: Some neighbors have been concerned that schools are located with 1 ½ miles of the proposed facility. Should that be a concern?
A: If one were to follow the argument that schools cannot be within 1 ½ miles of a social services/mental health facility, there would be very few services for people in need. The BHUCC is at least .8 miles away from the closest elementary school which is less than numerous other similar mental health providers that are as close as .4 miles away. In addition, data shows that someone with a mental illness is no more likely to cause harm than someone in the general population and is actually three times more likely to be a victim.
Q: How have neighbors been notified about this proposed facility?
A: The Star View team has been meeting with neighbors within a 750-foot radius of the proposed facility since January. This is the radius stipulated by the City of Long Beach for notification of neighbors. Bilingual representatives have gone door-to-door to talk with neighbors one-on-one and to leave flyers inviting them to an informational meeting. Three different meetings were held at venues near the facility to answer neighbors' questions and to consider their input.
Q: Who do we contact for questions or information?
A: Contact Yvonne Lozano, Administrator, at (562) 427-6818 x 102 or ylozano@starsinc.com. También habla español.
Have questions about the BHUCC?
Contact Yvonne Lozano at (562) 427-6818 x 102 or ylozano@starsinc.com
Names and photos have been changed to protect clients.