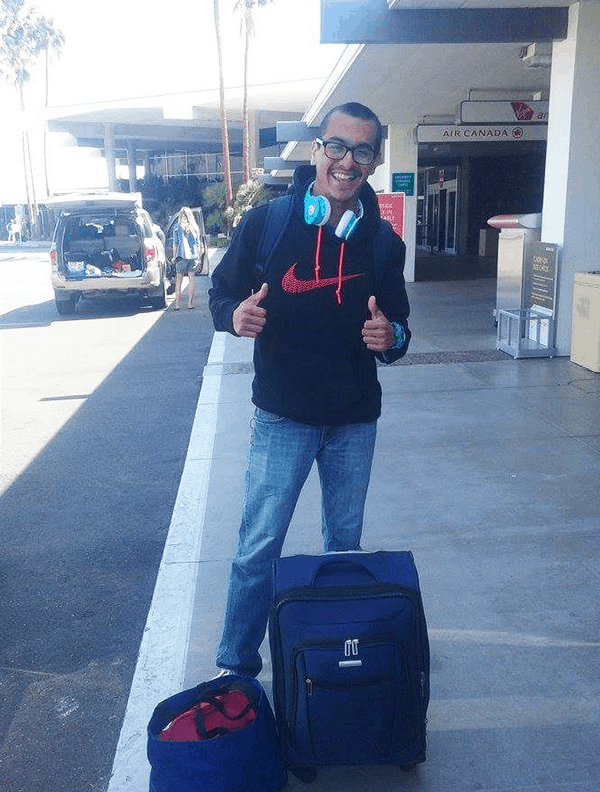 I was 20 years old, and did not know where my life was headed. I didn't know what I wanted to do with my life. I was living in Beaumont at the time, and decided I wanted to move to Yucca Valley. I was homeless, but found the TAY Center. They helped me with housing. I got a job at Panda Express, and I worked there for a year and a-half.
The TAY House helped me out so much because I was working and still staying at the house, which allowed me to save up money to get my own place. Eventually, I got my own apartment. Things were going great for me. I was independent and living on my own.  In March of last year, I hit a rough spot in my life. I was suffering from things, so I tried to end my life.
I just thought that was the answer to all of my problems. Turns out, it didn't work because God wants me here for a reason. Through the TAY Center, I found an opportunity of a lifetime. I applied for a dishwasher position on a cruise ship and got the job! It was a 16-week, temporary position.
It was when I was working at Panda Express, that I realized what I wanted to do with my life. I fell in love with cooking, so I told myself that that I want to be a chef one day. I worked hard as a dishwasher, then I got promoted as a chef, which was my dream come true! I had worked so hard for it! Currently, I am a chef on a cruise ship, traveling the world.
I have the TAY Center to thank for that, because they have helped me in my past to get where I am today. I have my own car, I am engaged to my wonderful fiancée, and have a 3 bedroom house that we are renting. In the future, I hope to get my own house, further my career as a chef, and accomplish my number one dream of becoming a professional actor. I'll always have the TAY Center to thank for my success!
-Fabio