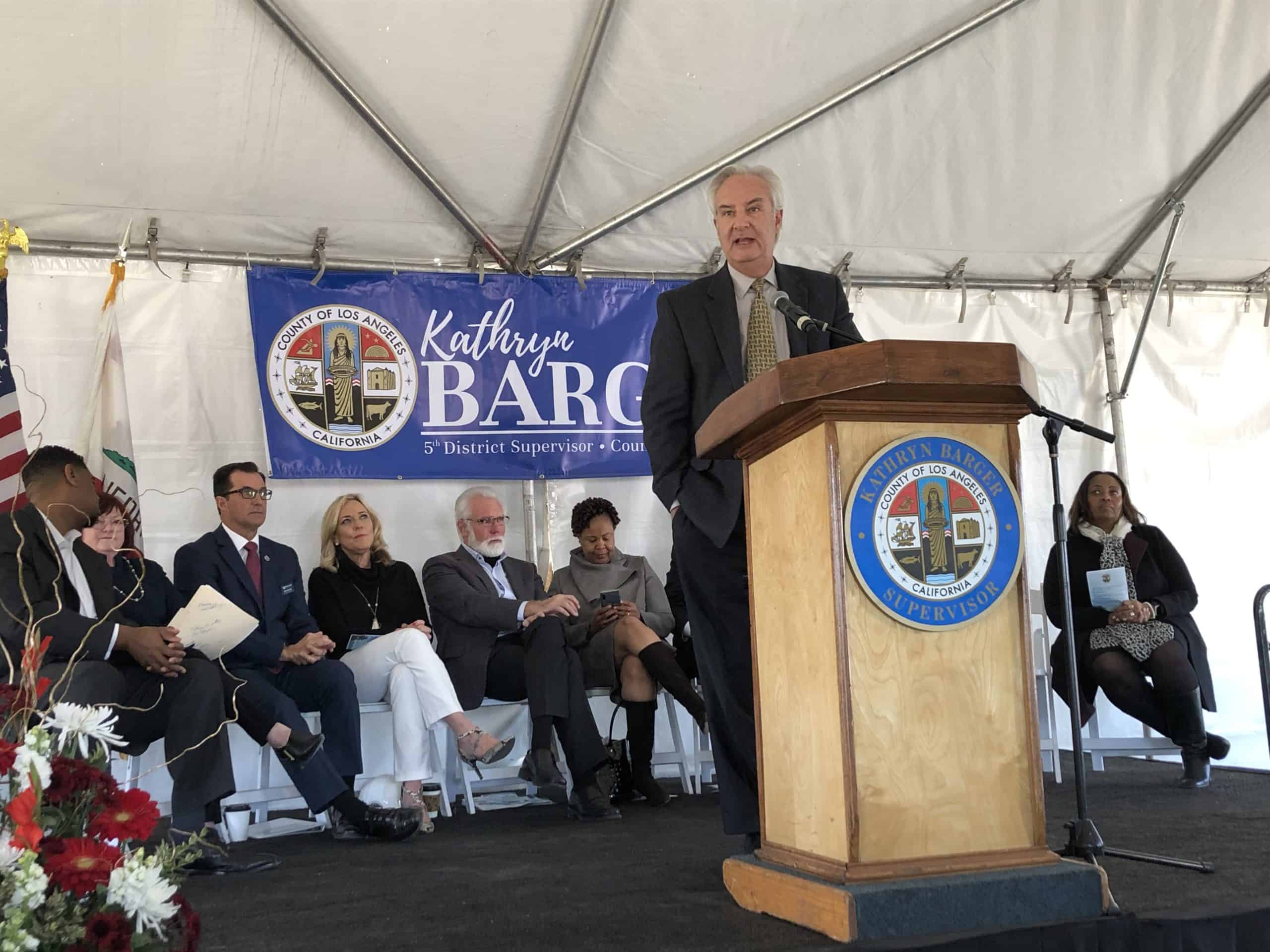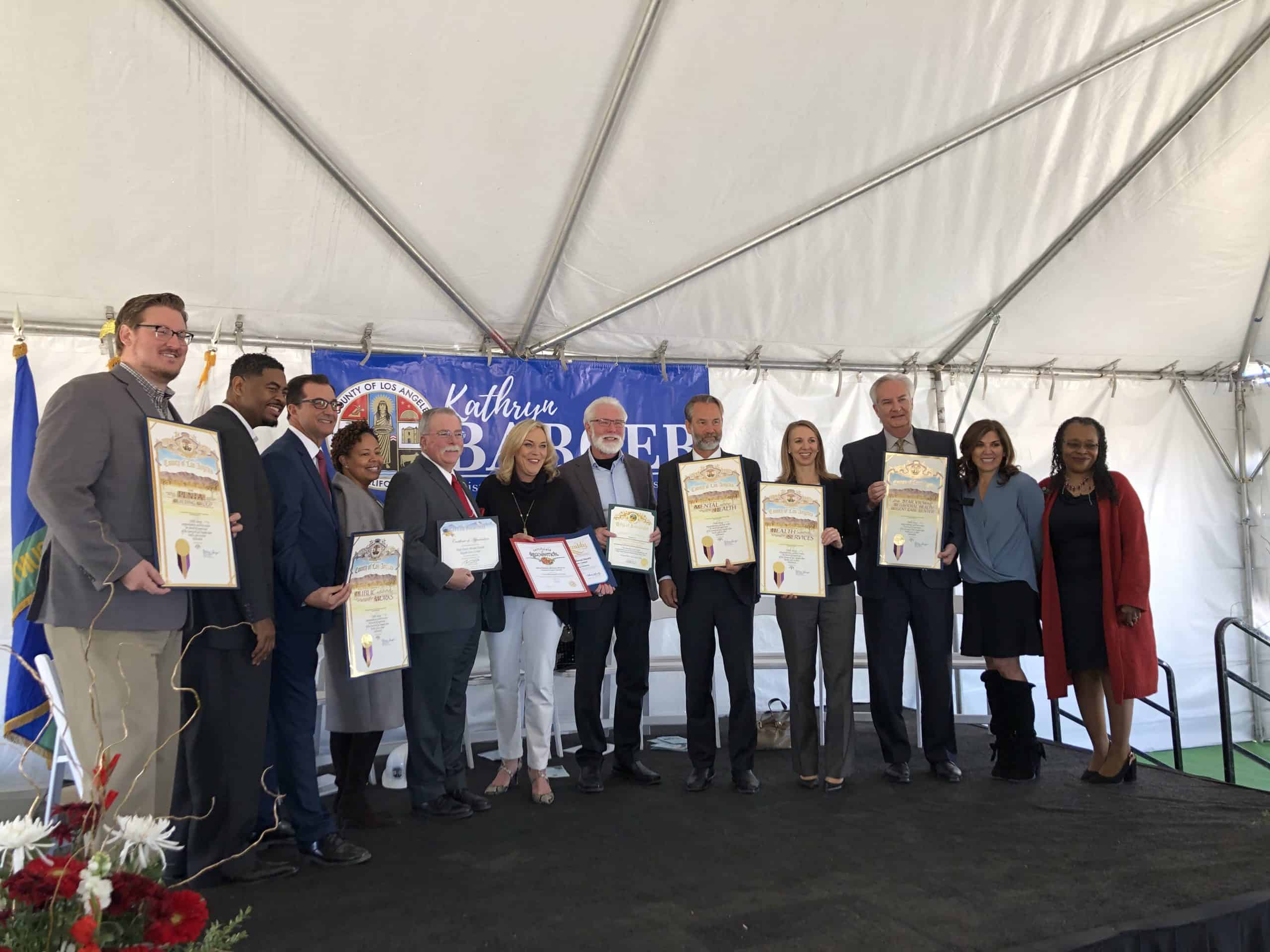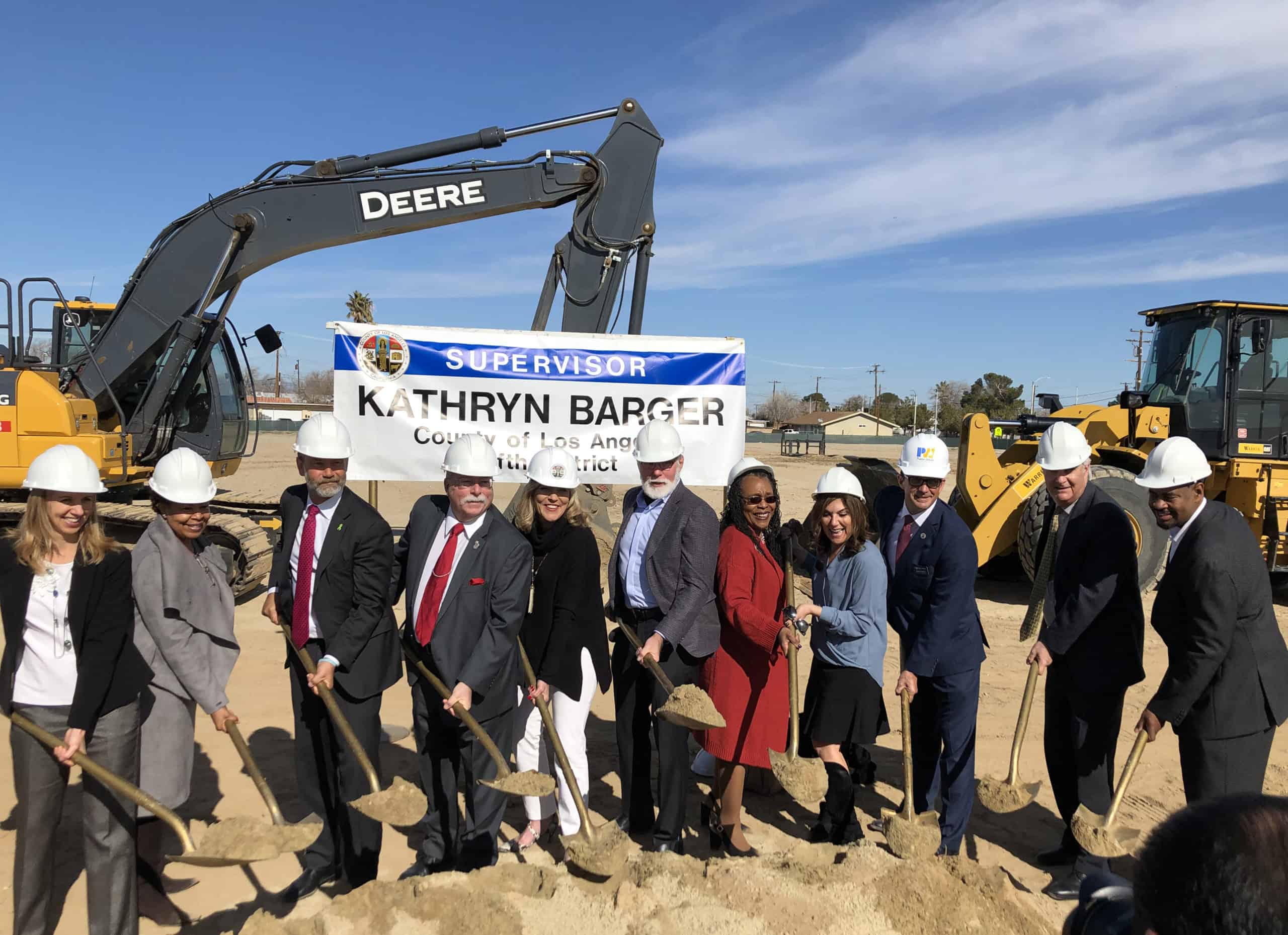 The groundbreaking ceremony for the new High Desert Behavioral Health Urgent Care Center (BHUCC, pronounced "Buck") took place recently in Lancaster. SBHG President and CEO Kent Dunlap was in attendance at the ceremony with Los Angeles County Supervisor Kathryn Barger, Mayor R. Rex Parris of Lancaster, the Director of Los Angeles Department of Mental Health, Dr. Jonathan Sherinthe, and other dignitaries and community leaders.
The High Desert BHUCC is located near the High Desert Regional Health Center, positioning itself in a convenient location for community members seeking assistance. The proposed 9,900 square foot facility will serve Antelope Valley residents experiencing a mental health crisis through rapid access to 24/7 stabilization services, assessment and evaluation, crisis intervention, medication support, and case management. The BHUCC will also include a Crisis Walk-In Center (CWIC) where residents can be evaluated and receive medication on a short-term basis until they are connected to on-going psychiatric care, if needed.
This site will be the third BHUCC location in Los Angeles County operated by Star View Behavioral Health. The facility is expected to be completed in October 2020. Visit https://www.starsinc.com/programs/bhucc/ for more information.