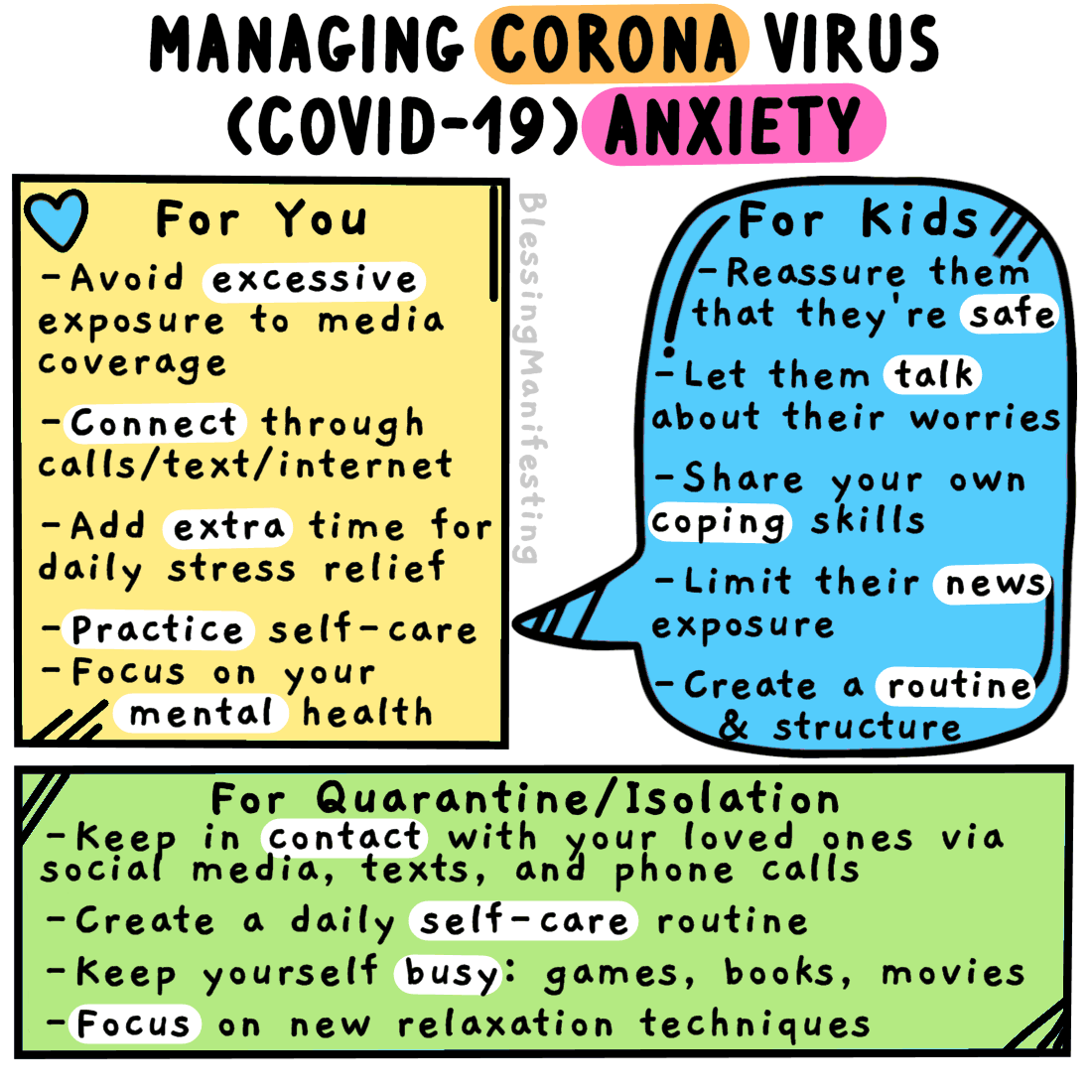 At Stars Behavioral Health Group, we understand there is a lot going on right now and we are here to support you in any way that we can. We urge you to take care of your mental health right now, as it is just as important as your physical health. It is okay to worry and feel a little anxious, together we will get through this. Here are some things you can do to help with the unease you might be feeling:
⭐

 Take breaks from watching, reading, or listening to the news (including social media). Please be wary of misinformation. Trust verified sources such as the CDC, WHO, and your county's department of public health.
⭐

Connect with your loved ones and focus on your relationships. Call your friends and family, Facetime/Skype them, text them, and check in o
n one another.
⭐

Make time to unwind—there's plenty of things you can do to take your mind off things.
⭐

For parents, here are some resources for you and your children:
⭐

Take care of your body and get plenty of rest. Schedule time in your day to take deep breaths, stretch, meditate, do at-home workouts, or enjoy nature.
⭐

 SBHG employees, through your Employee Assistance Program, there's 24/7 access to professional support by calling 888-267-8126 or visiting https://login.lifeworks.com/