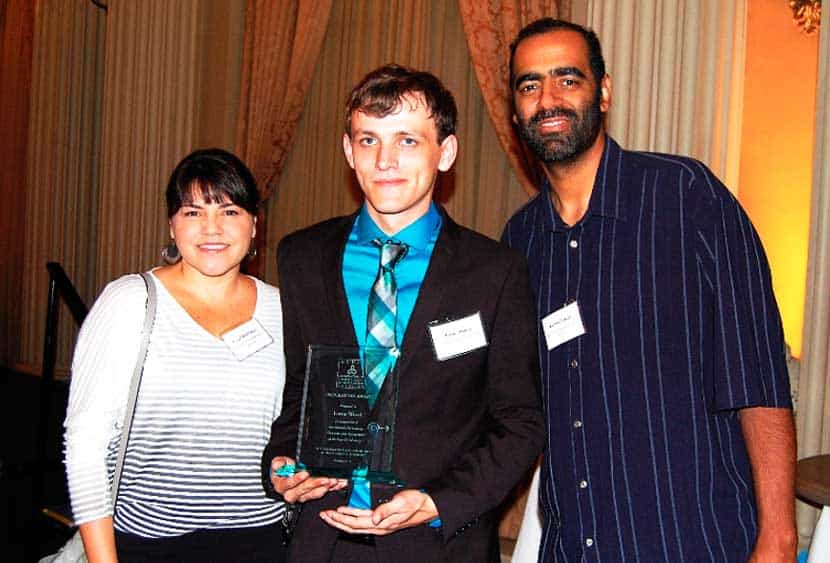 Lorne Wood, Peer Training Specialist at Stars Behavioral Health Group's Stars Training Academy, won the Association of Community Human Service Agencies' (ACHSA) Inspiration Award. The ACHSA organization represents more than 86 nonprofit community agencies that provide a wide range of child welfare, mental health, and juvenile justice services in Los Angeles County. Every year they review written nominations and interview candidates to identify an award winner, and then they hold a luncheon attended by several hundred people to celebrate the winner and finalists. This October, Lorne was honored at the Biltmore Hotel in downtown Los Angeles as an Inspiration Award winner.
In his story and presentation, Lorne spoke about the hardships he faced from an early age when he was growing up in Long Beach. As a result of his parents' heavy involvement using and selling drugs, Lorne and his siblings were regularly threatened by armed and dangerous people who visited the family's home. At nine years old, Lorne and his brothers were taken from his parents' care, and Lorne became a dependent of the court. Lorne was subsequently separated from his siblings and was placed in more than 13 different foster homes.
Lorne lived and attended school in parts of Los Angeles where he says violence was more common than books. He described the depression and anxiety he faced during that time – and how that changed when he was introduced to Star View Community Services and its TEAMMATES program. Through their services, he learned tools to deal with some of his challenges, and eventually he graduated and enrolled in college.
Lorne was hired to be a peer mentor by Star View's Transition Age Youth Drop-In Center in Carson called the TAY Hot Spot. A peer mentor is a person with lived experience who provides engagement, coaching, support, and empowers the client's voice and perspective in care planning and delivery. After two years as a peer mentor, Lorne was promoted when he was just 21 to Peer Training Specialist for Stars Behavioral Health Group's (SBHG) Training Academy. He is the youngest person to ever work for the Stars Training Academy. He excels in the role, sharing his unique perspective with service providers and young adults facing challenges similar to his own. Today, he travels throughout the country, training those who work with young people and helping them better understand ways to engage transition age youth.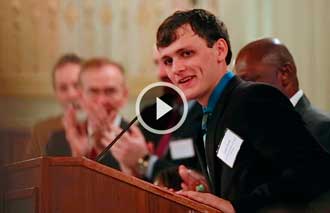 In describing Lorne, some of the members at the Hot Spot wrote things such as: "Lorne's story made me give therapy a chance" and "He made me feel comfortable in trying something I was afraid to do." Dr. Peter Zucker, SBHG President and CEO, asserted that, "Lorne is smart, able to see himself as others see him, and he has a great and wry sense of humor. He is truly an exceptional young adult who has survived and thrived despite of, or perhaps partly because of, his background."