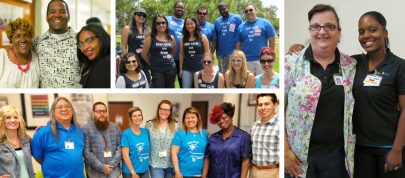 In order to equip our leadership team with fundamental personnel management concepts and practical personnel management skills, Stars Behavioral has developed a Management Academy to help train its leadership team in several key areas of management.  In four separate, day-long trainings, the Academy trains managers in four primary areas:
1)Performance Management
2) Talent Management
3) Problem Resolution
4) Policy & Regulatory
Performance Management is broken down into two classes – Performance Evaluations and formal Supervision.  Talent Management covers Staffing and an overview of our electronic Applicant Tracking System. Problem Resolution addresses Progressive Discipline and Workplace Investigations. Policy & Regulatory covers key Human Resources-driven policies and procedures for managing various personnel-related events and circumstances that managers are likely to face.  The Academy also provides an historical perspective on management and management theory and what it means to be an effective manager.
Our Academy classes are designed to impart relevant information, facilitate discussion to learn from one another, and provide practical skill-building exercises to further enhance learning.  Classes also review "best practices" recommendations for carrying out various personnel actions in ways that are legally sound, follow policy, and foster good relations with employees. #TheStarsDifference