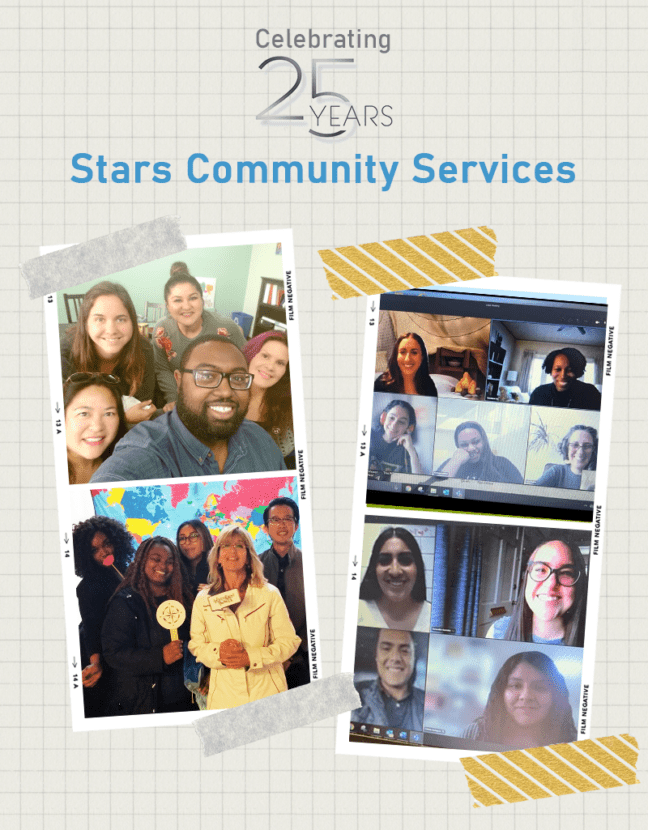 Stars Community Services was one of the company's first programs and their program dedicated to Transitional Age Youth (TAY) was one of the first in the nation. For the past 25 years, Stars has served children, adolescents, Transitional Age Youth (TAY), and families in Alameda County. Since the agency opened its doors in 1997, they have served more than 93,000 clients.
From 1997 until 2004, the S.T.A.R.S Adolescent Center provided a combination of a Psychiatric Health Facility and outpatient mental health services at the County's Willow Rock campus. In 1998, the Stars Community Services agency was formed, and a non-public high school also opened (which was operated until 2014.) Recently, Stars won the contract to operate a Crisis Stabilization Unit on the same Willow Rock campus, taking over operations last year from another provider and returning to the place where it all began.
Stars continues to provide community-based mental health, case management, group and rehabilitation support services in schools, homes, and our Crisis Stabilization Unit. Our programs are solution-focused, culturally attuned, and are staffed with diverse, dedicated, and experienced mental health specialists, social workers, case managers, peer and family advocates. Our flexibility offers our clients experiencing emotional, behavioral, and learning challenges access to the care they need and deserve.