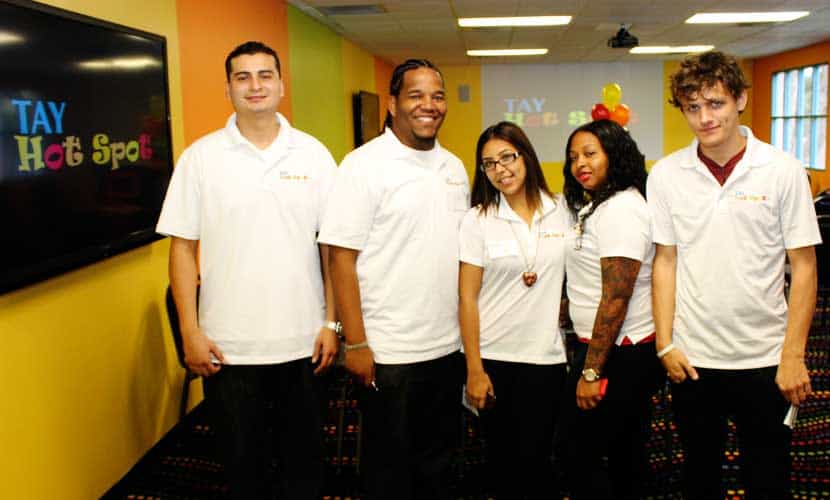 TAY Hot Spot
The TAY Hot Spot in Carson offers friends, support and life skills
The city can be a lonely place for young people — especially for our client partners in transition who need a little guidance, some good friends and life skills as they move into adulthood. TEAMMATES and Star View Community Services have opened a center for their Transition Age Youth (TAY) clients in Carson, serving young people in the South LA, South Bay and greater Long Beach areas.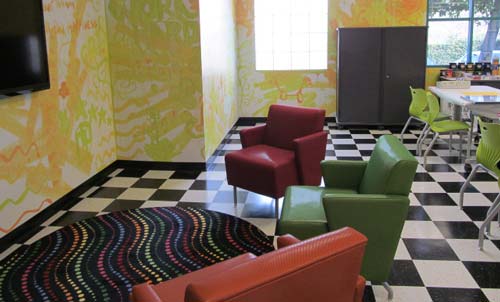 Providing:
Vocational support
Education support
Parenting and independent living skills workshops
Housing referrals
Art, music, fitness and cooking classes
Mental health services
Transportation (Monday-Wednesday and Friday)
Featuring:
Library/Computer Lounge
Music Studio
Training Kitchen
Adjunctive Therapy Room
Conference/Training Center
Art Studio/Multipurpose Room
Group/Game Room
Changing Lives
In addition to a staff of licensed and experienced professionals, the TAY Hot Spot employs peer mentors who are dedicated to helping other young people become confident and independent. The TAY Hot Spot team plans a monthly calendar that is packed with activities and educational opportunities.
The center provides numerous services to assist youth in areas such as:
Developing community living skills
Recovery from substance abuse
Feeling empowered in their lives
Developing supportive relationships
Identifying and accessing community resources
Obtaining and maintaining safe, stable housing
Contact Info
Referrals
Phone: (888) 535-3288 x 151
Information about TAY Hot Spot
Phone: (310) 436-9300
649 E. Albertoni St., Suite 100
Carson, CA 90746
Map & Directions