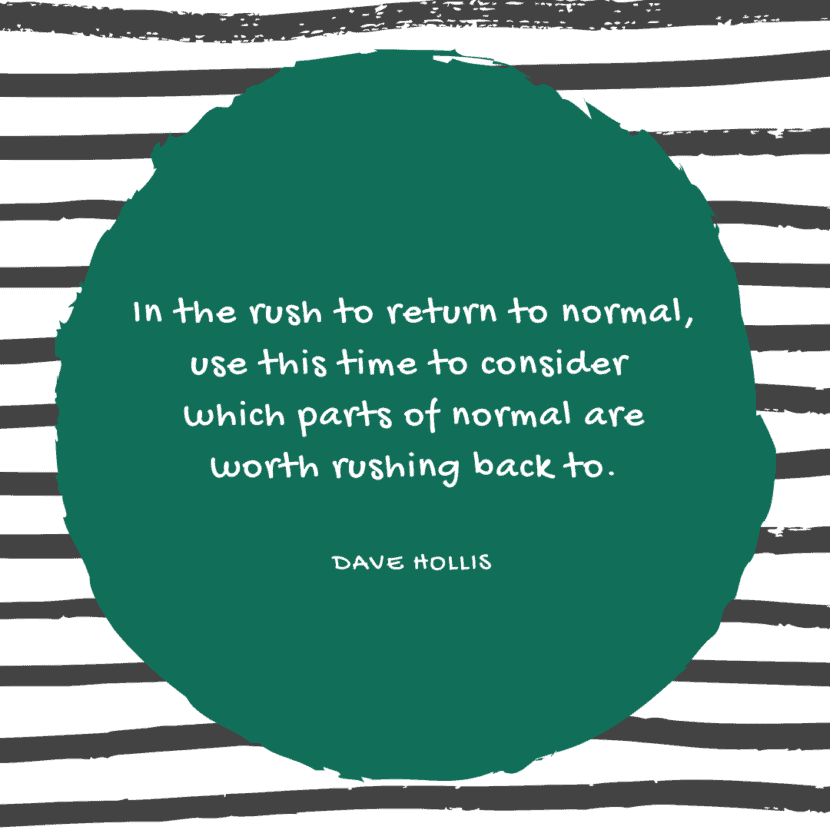 Will the virus inspire us? What lessons can the Mental Health system learn from the toxic stressors of the pandemic crisis? Resiliency is commonly defined as the ability to bounce back. Bouncing forward conveys the concept of post-traumatic growth—moving beyond a return to pre-pandemic normalcy to the discovery of greater strengths, insights and capabilities. How can mental health providers and the diverse people it serves bounce forward?
Social distancing represents the major mitigation strategy to combat the spread of the coronavirus. The many challenges of adjusting to this increased sense of isolation and vulnerability has greatly heightened people's appreciation of social connectedness. The reaction for many people diagnosed with a mental illness could be characterized as "welcome to my world!" Individuals with mental health challenges are well acquainted with the reality of being socially marginalized. People with mental illnesses KNOW social distancing. Unfortunately, they are also too familiar with the disorienting lack of structure and purpose, food and housing insecurity as well as poverty. This is not to say we're all in the same boat, dinghy or yacht, but we are all in the same storm. After the pandemic subsides, can we capitalize on this enhanced sense of awareness and empathy to help build better social supports and inclusive communities?
Will mental health providers bounce forward by turning increased attention to developing social supports? Research indicates that the single most important factor in delineating between what is experienced as tolerable stress from toxic stress is the amount of caring relationships. The many insidious impacts of loneliness on our overall health and well being are becoming better understood. Greater emphasis on approaches that reinforce family systems, peer supports and opportunities for meaningful participation will be imperative in a post-pandemic world. We know that whatever progress our service recipients may make in learning to better manage their distress and symptoms can become quickly lost if they discharge back to the same levels of isolation. While mitigation efforts for COVID-19 have focused on social separation, mental health mitigation will need to address social connection.
Will the coronavirus crisis provide the occasion to re-examine and widen our lens that we use to view people experiencing extreme distress? The prevailing paradigm promotes a highly individualistic approach to emotional upheaval that focuses on the diagnosis of brain diseases requiring treatment with psychotropic medications. Some describe this reductionistic view as "medicalizing misery." In contrast, a more trauma-informed framework helps to contextualize the widespread experiences of anxiety, depression and substance abuse as normal reactions to abnormal events. In his widely seen TED talk, "Everything you think you know about addiction is wrong," Johann Hari observes that perhaps "the opposite of addiction is not sobriety, the opposite of addiction is connection." Similarly, this pandemic challenges us to consider that the opposite of mental illness may not be the absence of symptoms, but connection as well.    
In this time of uncertainty and angst, many people will yearn to return to some modicum of normalcy—but what was considered normal was not working well. A recent study of 612,000 young people by Jean Twenge, PhD, reports significant decreases in time spent with friends and family. The "loneliest generation" has already been practicing social distancing prior to the onset of COVID-19. Researchers hypothesized that much of this decline was attributable to excessive "screen time." 
Will the rapidly expanding ZOOM boom of telehealth be able to fill this social void?  Telemental-health has grown exponentially during this pandemic. The accessibility, the flexibility and comfort that telehealth offers in helping people check in, receive services and stay virtually connected is remarkable. But physical presence and personal touch is like oxygen for our well beings. There's a hunger for hugs and a craving for community that this virus cannot extinguish. It's how we're built. 
Will the virus inspire us? What lessons do you think can be learned from the pandemic?