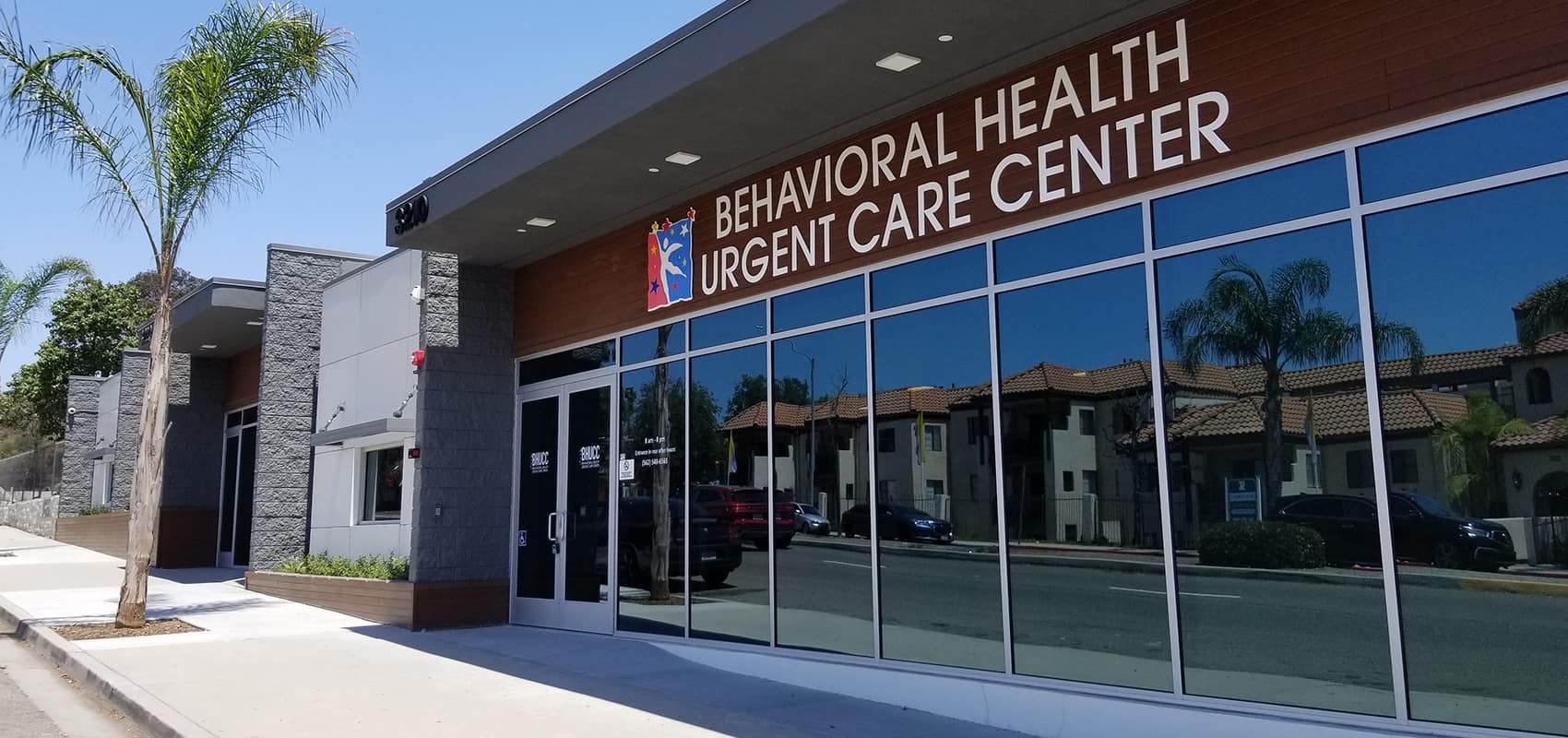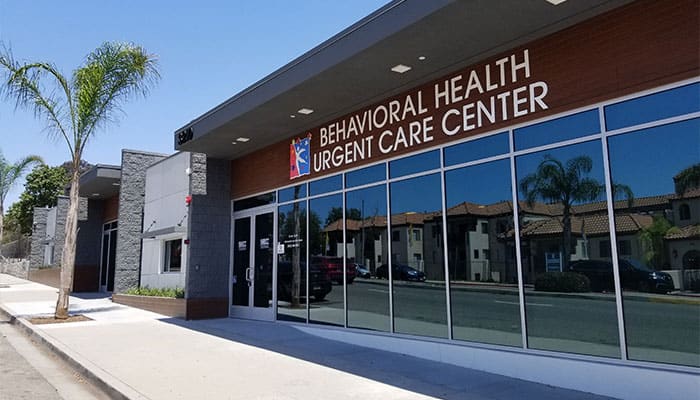 All About the BHUCC
Our crisis centers are open as usual to serve you during the COVID-19 Outbreak.
Approximately 1 in 5 adults ‐ or approximately 43.8 million Americans*, experience mental illness in a given year. For youth ages 13-17, that number is 21%. In fact, in Long Beach, 7.4 to 15.2% of local residents reported thoughts of committing suicide. Even if someone doesn't experience this themselves, they likely know someone dealing with depression, anxiety, obsessive-compulsive disorder or suicidal tendencies. Sometimes those with a mental health condition experience a crisis and need help right away.
Due to the shortage of psychiatric mobile response teams, police and sheriff departments in Long Beach and surrounding cities have the difficult and time-consuming task of responding to mental health-related calls. This results in an increased burden on law enforcement and emergency rooms. The Behavioral Health Urgent Care Center (BHUCC or "Buck") is a facility that saves law enforcement time in the field, decreases the burden on hospital emergency rooms, and helps prevent unnecessary incarceration by providing medical treatment instead.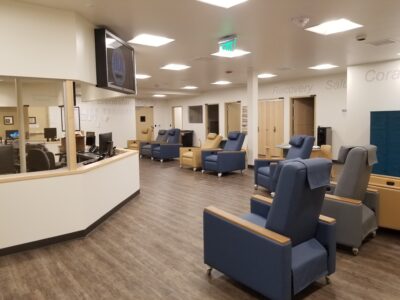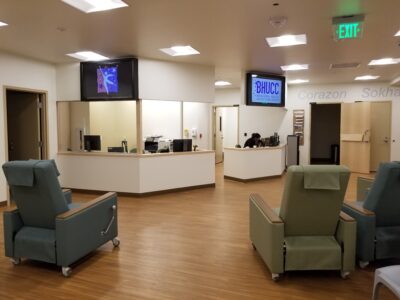 Star View Behavioral Health's BHUCC in Long Beach features two separate 24-hour psychiatric urgent care facilities. One part of the facility is for 12 adults (ages 18 and up) and another accommodates up to six adolescents (ages 13 to 17). Both feature a 24-hour nursing staff along with mental health therapists. The BHUCC also includes a Crisis Walk-In Center (CWIC) where clients can be evaluated and receive medications on a short-term basis until they're connected to on-going psychiatric care. The BHUCC includes quiet rooms, therapy rooms, a nurses' station, a doctor's office, and a client kitchen. Referrals are also made for housing and for other services.
Have questions about the BHUCC?

Contact one of our helpful staff
*If you are experiencing a crisis, please call 911.
BHUCC
Phone: (562) 548-6565 / Fax: (562) 685-0426
Office
Phone: (562) 548-6500 / Fax: (562) 683-2792
*If you are experiencing a crisis, please call 911.
Long Beach
3210 Long Beach Boulevard
Long Beach, CA 90807
Long Beach Main Line
Phone: (562) 548-6565
Fax: (562) 685-0426
Long Beach Office Line
Phone: (562) 548-6500
Fax: (562) 683-2792
City of Industry
18501 Gale Avenue, Suite 100
City of Industry, CA 91748
Phone: (626) 626-4997
Fax: (626) 956-0963
High Desert
415 East Avenue I
Lancaster, CA 93535
Phone: (661) 522-6770
Fax: (661) 723-9079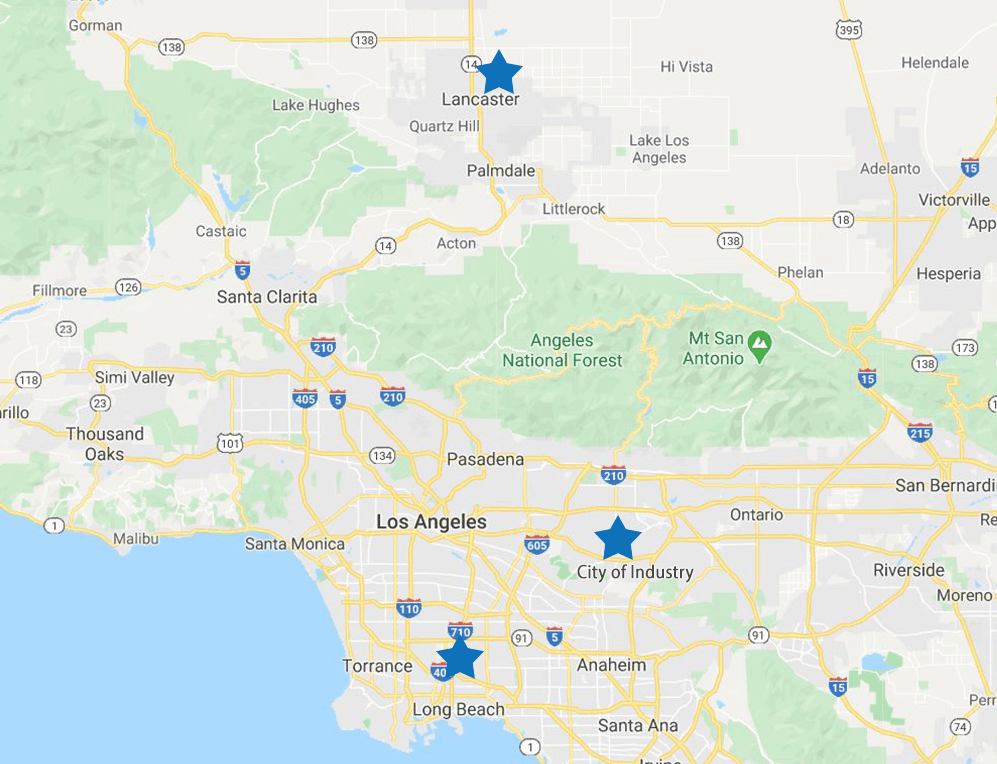 BHUCC Long Beach | BHUCC City of Industry | BHUCC High Desert | Stars Behavioral Health Group
---
Names and photos have been changed to protect clients.