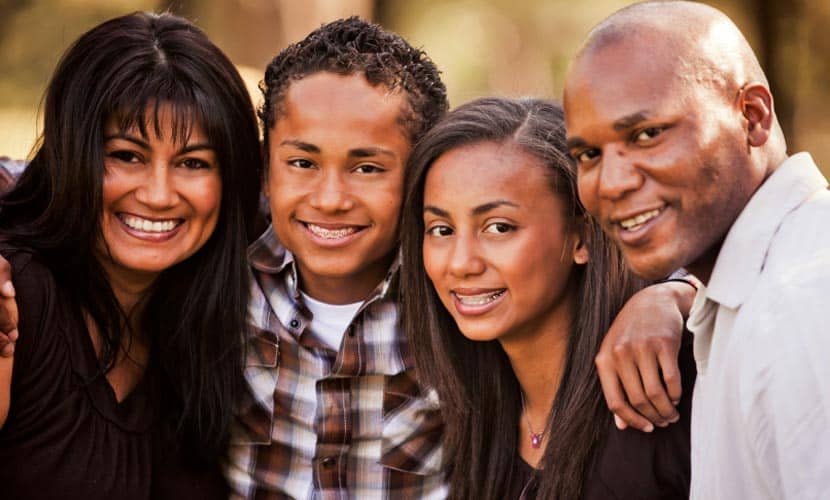 Star View TEAMMATES
Doing what ever it takes to keep families together
TEAMMATES is a leader in the provision of Wraparound in the Los Angeles Area. Wraparound is a unique approach to working with Severely Emotionally Disturbed (SED) youth who are in long-term placement within LA County's Mental Health, Foster Care, or Juvenile Justice systems. Star View TEAMMATES is one of several leading Wraparound agencies in the county, working closely with Star View Community Services, a provider of community-based mental health services.
Wraparound services are designed to "do whatever it takes" to help youth and their families to stay together, achieve success, attend school, and participate in community activities. This approach combines mental health and child welfare methods in a comprehensive psychosocial rehabilitative approach. Click for more on the "Whatever it takes" approach.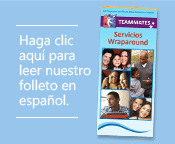 TEAMMATES Wraparound Approach
TEAMMATES' intensive, community-based and family-centered approach is implemented by collaborative teams, including professional and lay staff, and family and community representatives.
Below is a partial list of the comprehensive programs and services available to our Wraparound clients:
Crisis Intervention
Mental Health Services
Personalized family safety planning and supports
Health screening and referrals
Independent living skills training
Psychological and psychiatric assessments and services
Specialized groups for youth and parents
Special Education Support, School-based services
Mentoring
Transportation and other support services
Inter-Agency Collaboration
In addition to our Wraparound interventions, clients and their families may take advantage of other programs and services through our affiliates, Star View Children and Family Services (SVCFS) and Star View Community Services. Click for more about related programs and services through Inter-Agency Collaboration.
---
Contact Info
Tina Binda, MA, MFT
Star View Wraparound TEAMMATES Administrator
370 S Crenshaw Blvd., Ste. E-100
Torrance, CA 90503
Phone: (310) 787-1500
E-mail me
Steve Albrecht, MSEd, MBA
Regional Administrator
Star View Community Services
1501 Hughes Way, Suite 150
Long Beach, CA 90810
Phone: (310) 221-6336 ext. 110
Fax: (562) 988-9293
E-mail me