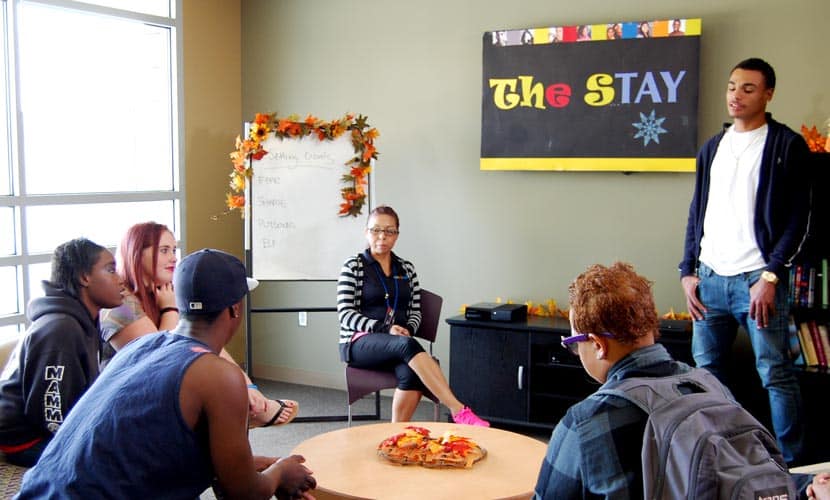 Valley Star Behavioral Health
Valley Star Behavioral Health in San Bernardino
Valley Star Behavioral Health is a community-based mental health program in San Bernardino County dedicated to providing support services for children, adolescents, adults, and families and to help those living with mental illness. Valley Star uses individualized and highly flexible approaches that span school, family, residential, and community environments.
Valley Star services are family-centered and needs-driven. Staff members collaborate with school personnel, county staff, parents, and guardians, and other community agencies to achieve goals established by the student, family, and treatment professionals.
---
We are still here for you and are accepting new referrals and admissions.  Our crisis stabilization centers, residential centers, outpatient counseling services, and TAY drop-in center are now open again.
Community Services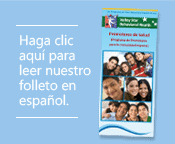 Promotores de Salud (Promoters Program to the Hispanic Community)
The Promotores de Salud program is a model for community outreach whose goal is to provide information and educational services regarding mental health, mental illnesses, and mental health services to the Hispanic/Latino community in San Bernardino County. We identify and train community members to outreach to those in the local Hispanic community to help identify resources, provide basic information about mental health topics, and to break cultural and linguistic barriers.
Full Service Partnership (FSP) for Transition Age Youth (ages 16-25) provides young people with individual and group counseling, case management, medication management, crisis intervention, and job counseling, and a wide range of other services and supports. Services are an intensive, community-based and family-centered approach. Nontraditional approaches provide "whatever it takes" to help youth and their family to succeed.
Full Service Partnership (FSP) for Adults (age 18 to 59) and families who have a mental illness or condition, have been hospitalized (or are at risk), and those who need individualized mental health services and linkage to services. This person-centered program provides individual and family counseling, psychiatric care, medication management, independent living skills development, and more. Services are provided in Yucca Valley at 7281 Dumosa Ave. and at 12188 Hesperia Road, Victorville. More…
Mental Health Court provides intense FSP services to adult residents in San Bernardino County who are on probation and participate in the mental health court program. Violent offenders and parolees are excluded from program admission.
---
Resource Centers 
One Stop TAY Center
One Stop TAY Center is a program for Transition Age Youth (TAY) ages 16-25 in Yucca Valley in the East Desert region. Modeled after a drop-in center, it is a place where young people can receive support services to aid in their own recovery and to develop independent living skills. More…
The Family Resource Center (FRC)
Valley Star's FRC staff collaborates with outside agency partners to reduce the amount of unmet needs of individuals and families within the local community. Services include parent support groups, young adult career assistance, a kid's club with homework help, brief counseling, and wellness activities for seniors, adults, and Veterans. More…
---
Crisis Programs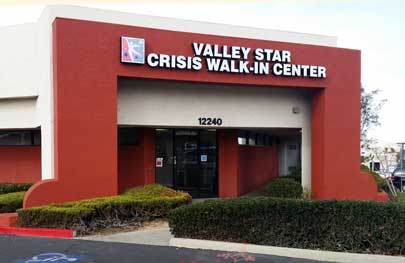 Valley Star Crisis Walk-in Centers
With two locations, one in downtown Victorville and another in Yucca Valley in the Morongo Basin, the centers provide urgent mental health services 24/7 to those of all ages in acute psychiatric stress who need immediate access to crisis mental health services.
More on Morongo CWIC…
More on Victorville CWIC…
The STAY™ Crisis Residential Treatment Center
The STAY Crisis Residential Treatment Center (CRT) is a short-term 14-bed center for Transitional Age Youth (TAY) in crisis located in the County of San Bernardino. It helps young people safely and successfully transition back to community living after a period of psychiatric crisis and recovery. More…
Casa Paseo Crisis Residential Treatment Center (CRT)
A short-term, 16-bed center for adult residents of San Bernardino County to help them maintain psychiatric stabilization and to promote recovery. The center offers recovery-based treatment options, services and interventions in a home-like setting where residents can stay up to 90 days. More on this CRT…
Desert Hill Center Crisis Residential Treatment (CRT)
A 16-bed center where adult residents in Victorville can stay for up to 30 days to help them maintain psychiatric stabilization and safely and successfully transition back to community living. The center offers recovery-based treatment options, services and interventions in a home-like setting. More on this CRT…
Morongo Oasis Center Crisis Residential Treatment (CRT)
A short-term, voluntary 16-bed center in Joshua Tree where adult residents can stay for up to 30 days to help them maintain psychiatric stabilization through recovery-based treatment options, services and interventions in a home-like setting. More on this CRT…