Los Angeles County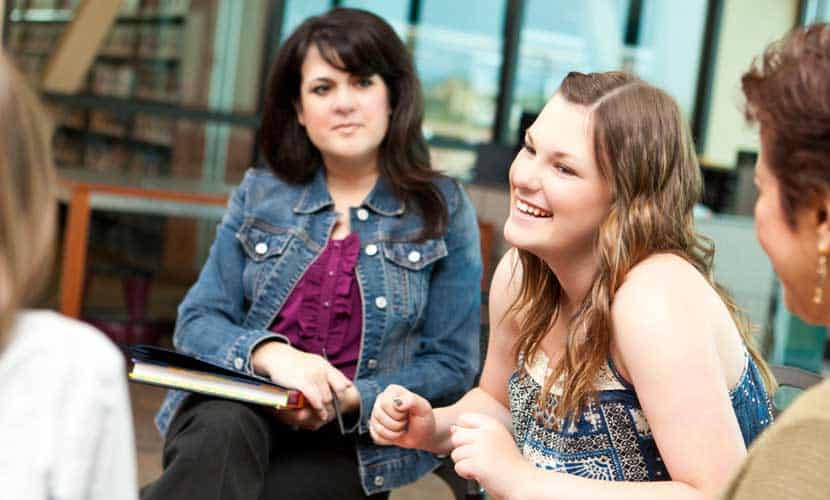 Star View Community Services
Offering programs and support throughout Los Angeles County
Star View Community Services provides programs for children, adolescents, and transitional age youth (TAY) who face emotional, behavioral, and learning challenges and have difficulty succeeding in family or community living environments. An experienced staff of psychiatrists, psychologists, social workers, mental health specialists, parent partners, and other counselors provide case management, mental health care, and a range of support services in schools, homes or other community settings.
Our dedicated teams work collaboratively and in partnership with family members, school administrators and faculty, county social workers, case managers, probation officers, and other agencies.
Our program operates throughout Los Angeles County and is housed in several separate locations that reflect the unique needs of the county's specific Service Areas (SA).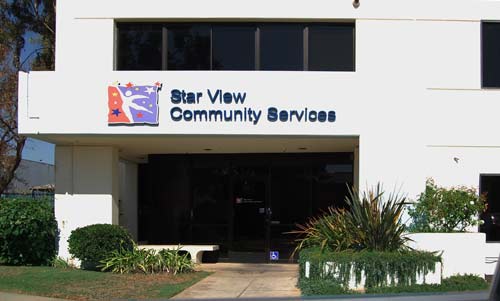 Our offices include:
Long Beach, SA 8
Torrance, SA 8
Compton, SA 6
Carson, SA 6
Downtown Los Angeles, SA 4
Bellflower, SA 7
El Monte, SA 3
Reseda, SA 2
Lancaster, SA 1
Click for office location details, address and phone information.
---
Programs & Services
Wraparound
See our TEAMMATES Program
Full-Service Partnership (FSP) 
FSP is provided through Mental Health Services Act funding. Through a "do-whatever-it-takes" approach, Star View Community Services provides children and TAY, along with their families, a wide range of services and supports.
Field Capable Clinical Services (FCCS) Program
Children's Field Capable Clinical Services (FCCS) are specialty mental health services for children ages 0-15 and their families who may want services outside of traditional mental health settings. Services are delivered in a variety of settings including schools, health centers and community centers. The program focuses on children who may have:
Experienced trauma
School failures
A suicide risk
Foster care or juvenile justice involvements
A history of psychiatric hospitalizations or are at risk for psychiatric hospitalization
A diagnosed co-occurring substance abuse, developmental or medical disorder
School-based Programs
Includes consultations, interventions, counseling and after-school group services. We coordinate with districts and local school personnel to achieve effective referrals and support services for children with serious emotional and/or behavioral problems. More…
Stars School Solutions & School Services
A strength-based, school-focused, and culturally responsive program offering services to support students with Educationally Related Mental Health Services. Stars School Solutions works with the County Office of Education and each school district to support service coordination. More…
Urgent Care Center
Open 24 hours a day and 7 days a week, the urgent care centers provide adults (ages 18 and up) and adolescents (ages 13 to 17) a safe place to stabilize and find balance during a mental crisis. Instead of being unnecessarily hospitalized, patients can stay at the center for up to 24 hours with helpful referrals and safe transportation upon discharge. More…
Therapeutic Behavioral Services
Provided to qualifying youth under 21 years old who need additional guidance and support. Skilled mental health staff members work with the youngsters on a one-to-one basis, helping them avoid placement in a more restrictive, higher level of care and assisting them in transitioning to lower levels of care.
Other Programs and Services
Case Management
Central Juvenile Hall services program
Medication support services and psychiatric evaluation
Co-occurring disorder/dual diagnosis programs (for drug and alcohol-related problems)
PRIDE (Promoting Respect in Dating Experiences) program, which teaches respectful interactions with the opposite sex
Group services offering therapeutic groups for children and family members
Evidence-based and Evidence-informed Practices
We are committed to providing services of the highest quality that have research to document their effectiveness. Star View utilizes approximately a dozen of these practices. More…
Parent-Child Interaction Therapy
An evidence-based behavioral parent-training program focusing on strengthening the parent-child relationship by providing on-the-spot parental coaching. Learn more…
---
Contact Info
General Inquiries
Lydee Marchman, Ph.D., LMFT
Administrator*
Star View Community Services
1501 Hughes Way, Suite 410
Long Beach, CA 90810
(562) 427-6818, Ext. 13013
E-mail me
Lindsay Watson, Ph.D.
Assistant Administrator
Star View Community Services
1501 Hughes Way, Suite 150
Long Beach, CA 90810
(562) 427-6818 ext. 102
E-mail me
Referrals
Intake Coordinator
Star View Community Services
1501 Hughes Way, Suite 150
Long Beach, CA 90810
(888) 535-3288 (Toll-Free)
Fax: (562) 988-9293
Español
Para obtener información general, incluyendo el proceso de referencia, llame (888) 535-3288
Stars School Solutions
Mark Burns, MA, MFT
Director
Star View Community Services
1501 Hughes Way, Suite 400
Long Beach, CA 90801
Phone: (562) 427-6818
Fax: (310) 868-5397
E-mail me
Evidence-Based Practices
Taji Huang, Ph.D.
Assistant Administrator 
Star View Community Services
1501 Hughes Way, Suite 400
Long Beach, CA 90801
Phone: (310) 868-5379
Fax: (310) 868-5397
E-mail me
---
For all office contact info, click here.
*Oversees all Star View Community Services Centers.