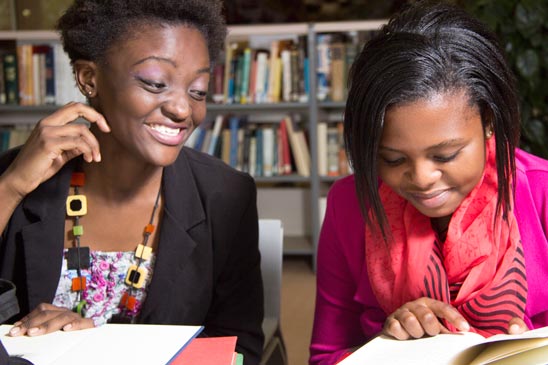 The principles of quality management, data driven care and continuous quality improvement are part of our company's DNA. These principles were a focus of our founders — a registered psychiatric nurse, a clinical psychologist and a master's in public health — over 30 years ago and they continue to sustain and shape our work lives across all of Stars Behavioral Health Group's agencies to this day. The principles are integrated by way of company-wide programs, practices and initiatives outlined below. We believe that abiding such principles fosters our growth and our success as a company over time.
Total Quality Management
TQM commenced as a formal program with the agency's founding and is now on it's 6th edition. At SBHG, TQM encompasses quality control (QC) systems that are embedded within operations as well as quality assurance (QA) protocols using standardized audit procedures and checklists completed per an organized annual calendar. Many varied aspects of operations and clinical services are covered by measurements that provide data for our programs' continuous quality improvement. Click for more information.
Data Driven Care
Data driven care is the process of applying factual, scientifically generated data to assess, monitor and improve upon the quality and performance of the programs and services we provide to clients and families. We build data collection and reporting tools for our program managers and their teams that are conceptually organized into these categories:
Timely access to care
Risk management
Utilization & finance
Care coordination
Quality & fidelity
Consumer & stakeholder input
Treatment gains
System of care statuses
For example, we provide clinicians and their supervisors with Treat to Target (T2T) Dashboards, which enable them to monitor individual client progress over time in treatment using standardized outcome tools. The T2T tools we apply either meet state/county mandates, Joint Commission Accreditation measurement of care standards, and/or SBHG's/proprietor's guidelines for the optimal measurement of the fidelity and/or the results of evidence-based and evidence-informed practices (EBPs/EIPs). Treatment gain data typically focuses on reducing troubling symptoms, reducing undesirable risk behaviors (e.g., aggression, substance abuse, suicidality, etc.), and/or improving individual/family functioning and well-being. The EBPs/EIPs we use are established in the academic literature (e.g., through randomized controlled trials) to produce treatment gains of these types for the populations we serve. We continue to measure our programs so we have confidence about the fidelity of our work and produce similar good results to those demonstrated in the academic trials of the practice model.
Continuous Quality Improvement
All SBHG departmental, operational unit, and service program teams understand the importance of not just looking at their data, but applying it to continuous quality improvement until they reach desired benchmarks of performance, include performance to specific contract Key Performance Indicators (KPIs). Quality improvement initiatives are run throughout the year using both traditional (e.g., rapid cycle improvement process) and innovative (e.g., outcomes to practice) methodologies. Formal written evaluation plans help program teams to understand the Logic Model (who is served, how are they served, and to what end) of the program and the services they are delivering; and, these plans outline specifically how the KPIs in their contracts are measured and reported to contracting counties and other stakeholders. When new measurement and/or reporting tools are needed, we apply the same ethos of CQI toward improving data systems and related tools.
---
For more information regarding this data, please contact Karyn Dresser, Ph.D., Director of Research and Program Practices.