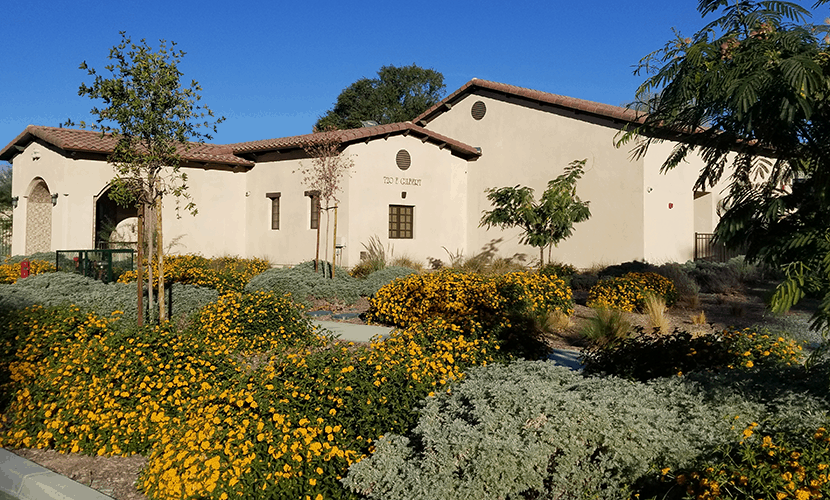 The Casa Paseo Crisis Residential Treatment Center for Adults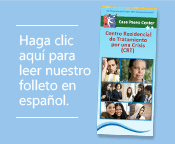 Serves San Bernardino County residents ages 18 to 59 (up to their 60th birthday), for stays up to 90 days with a maximum of 16 beds.
Provides a positive, temporary alternative for people experiencing a serious psychiatric episode or intense emotional distress who might otherwise face voluntary or involuntary hospitalization and/or incarceration.
Is a lower-cost, community-based treatment option in a home-like setting that helps reduce unnecessary Emergency Department visits.
Allows residents to practice real-world recovery by participating in the day-to-day activities of running a household, including learning basic living skills, social/interpersonal skills and the coping skills necessary to remain stable.
Provides services 24 hours a day and 365 days a year and includes assessment, physical and psychological evaluation, mental health and case management services, in addition to assistance locating permanent housing.
Links residents with step-down services and resources to support their recovery.
What is Casa Paseo Like?
Casa Paseo Center is situated on approximately three acres in a new and nearly 11,000-square-foot building. It is located in the same complex as The STAY CRT for young adults. The center has a home-like feeling with one- and two-person bedrooms, bathrooms, and a common kitchen, eating area, living room, family room, laundry room and library. There is also a separate medical exam room, therapy room, staff offices and other offices.
Who Can Use the Services?
The CRT is intended for:
Adults ages 18 and up.
Those who are at risk of experiencing a crisis.
Those who are appropriate for an environment with shared living.
Those who are willing to actively participate in developing their own plans for recovery.
Those who are non-violent and not sex offenders.
Those who have Medi-Cal or are not insured.
Individuals and families may self-refer or are referred through the San Bernardino County Department of Behavioral Health (DBH) outpatient mental health clinics, community mobile crisis response teams, and through partnerships with hospital emergency rooms and local law enforcement.
Contact Info
General information & Referrals:
(909) 332-6000
eFax: (909) 494-7799
TTY users please dial 7-1-1
Casa Paseo Crisis Residential Treatment Center
720 East Gilbert Street
San Bernardino, CA 92415
Map & Directions
Casa Paseo Center is administered by Valley Star Behavioral Health, a Stars Behavioral Health Group agency. Valley Star is a provider of mental health services under contract with the San Bernardino Department of Behavioral Health. Casa Paseo Center CRT is funded by San Bernardino County's Department of Behavioral Health through the use of Medi-Cal and Mental Health Services Act (Proposition 63) funds.