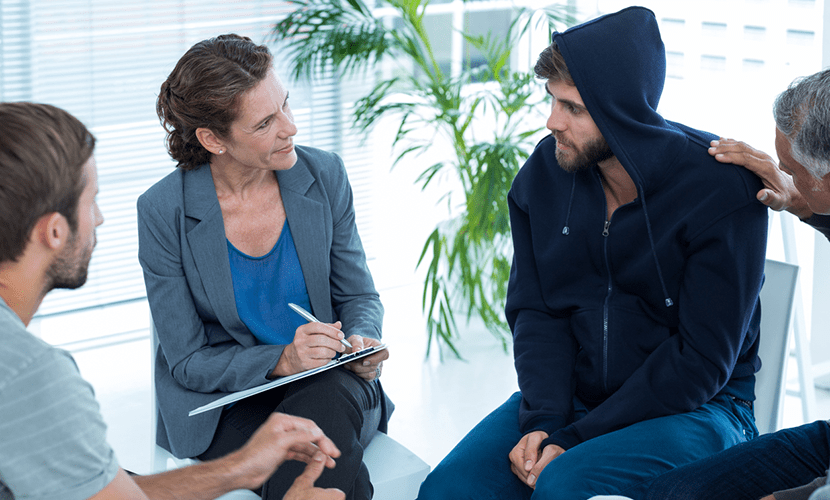 Central Star Crisis Residential Unit (CRU)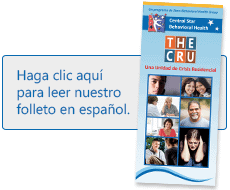 About the Central Star CRU
The Crisis Residential Unit or The CRU (pronounced "crew") is a short-term program that offers recovery-based treatment options, services and interventions in a home-like setting 24 hours a day, and 365 days a year. The CRU will serve residents of the Counties of Calaveras, Madera, Mariposa, Merced, and Stanislaus, with 16 beds for adults aged 18-59 who are experiencing serious psychotic episodes or intense emotional distress who might otherwise face hospitalization and/or incarceration. They will receive psychiatric evaluation, group counseling, and nursing care. Operated by Central Star Behavioral Health, the CRU is a voluntary Crisis Residential Treatment facility that allows residents to practice real-world recovery by participating in the day-to-day activities of running a household, including basic living skills and social/interpersonal skills. Residents learn valuable coping skills to remain stable and gain the ability to successfully transition back to community living after a period of psychiatric crisis and recovery.
Services Include:
Provides services 24 hours a day and 365 days a year and includes assessment, physical and psychological evaluation, mental health and case management services, in addition to assistance locating permanent housing.
Therapeutic and Mental Health Services
Rehabilitation/recovery services, including substance use rehabilitation services
Family inclusion
Pre-vocational or vocational counseling
Medication evaluation and support services
Daily exercise and health/wellness education
Crisis intervention
Who Can Use the Services?
Adults ages 18-59.
Those who are at risk of experiencing a crisis.
Those who are appropriate for an environment with shared living.
Those who are willing to actively participate in developing their own plans for recovery.
Those who are non-violent and not sex offenders.
Those who have Medi-Cal or are not insured.
Referrals must come from one of the five cooperating county mental health departments. Counties include: Calaveras, Madera, Mariposa, Merced, and Stanislaus.
---
Contact Info
General Information & Referrals
(209) 386-1096
Central Star Crisis Residential Unit (CRU)
301 E 13th Street, Suite D
Merced, CA 95341
Phone: (209) 386-1096
Fax: (209) 720-0234
Central Star CRU is administered by Central Star Behavioral Health, a Stars Behavioral Health Group agency. Central Star is a provider of mental health services under contract with five counties that include: Calaveras, Madera, Mariposa, Merced, and Stanislaus.