Santa Clara County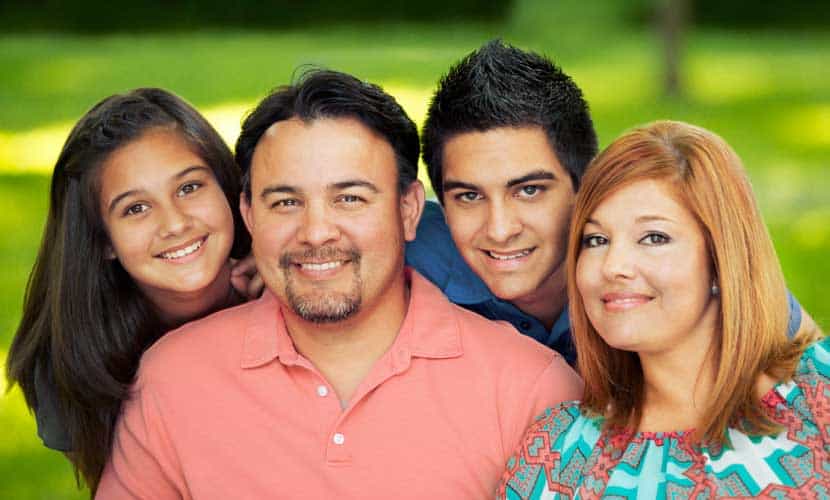 Starlight Community Services
Starlight Community Services in Santa Clara
Starlight Community Services provides programs for children, adolescents and transitional age youth (TAY) who face emotional, behavioral, and learning challenges and have difficulty succeeding in family or community living environments. Our highly individualized and flexible approach supports youth at school, with their families, or within the community. Services are available to those ages 2-25 residing in Santa Clara County who have mental health issues at home or at school.  Approval for treatment must be given by the Santa Clara County Department of Mental Health.
The Starlight staff collaborates with teachers, principals, and other school personnel to achieve goals established by the student, family, and treatment professionals.  Care is provided by dedicated and experienced staff, including licensed psychiatrists, psychologists, teachers, social workers, and marriage and family therapists.
---
Programs & Services
Full Service Partnerships (FSPs)
Using a Wraparound approach specific to our FSP programs, Starlight Community Services and our partner — the California Youth Outreach — provide Juvenile-Justice-involved and at-risk children and TAY, along with their families, a wide range of services and supports.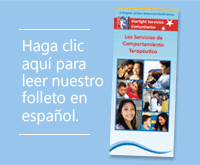 Therapeutic Behavioral Services
Therapeutic behavioral services are provided to qualifying youngsters who need additional guidance and support. Skilled mental health staff members work with the youngsters on a one-to-one basis, helping them avoid placement in a more restrictive, higher level of care and assisting them in transitioning to lower levels of care.
Outpatient Services
A comprehensive array of community-based services, serving children and adolescents ages 6-18. Our Outpatient program is child-centered, family-focused, and culturally competent. Our dedicated staff provides youth and adolescents individualized service planning including individual and family therapy.
In-Home Outreach Teams connect adults of all ages in Santa Clara County to mental health care providers and compassionate recovery oriented care. Services are provided in-home or at convenient community settings. More…
School Linked Services
Coordinated services with district and local school personnel to achieve effective referral and treatment.
Internship Program
Starlight offers MFT trainees and MSW interns with a practicum opportunity to become knowledgeable and skillful in working with children and families. In close partnership with many of the Bay Area's graduate school programs, we have created a placement program that offers a wide range of clinical experience for our student interns/trainees.
TEAMMATES Wraparound
Wraparound is an integrated, multi-agency, community based process grounded in a philosophy of persistent commitment to support families in safe and competent care for their children.
The single most important goal of Wraparound is achieving stability for children to thrive in a permanent home. Wraparound is a planning process based on a vision created by the family-identified Child and Family Team.
Families may access the Wraparound Process through a referral to the County's Resource and Intensive Services Committee (RISC) Team.  RISC referrals are made by the family's assigned County Worker based on the following:
Child's Mental Health needs
Child and family's multiple unmet needs
Child's placement at risk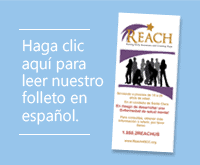 REACH
Raising Early Awareness & Creating Hope (REACH) serves youth ages 10-25 in the county who are at risk for developing mental illness. The mission is to raise awareness and understanding of mental illness within the community while offering treatment to underserved youth and their families.  REACH is a collaborative effort between Starlight and Momentum Mental Health. Click to learn about the REACH Program.
Evidence-based and Evidence-informed Practices
Evidence-based Practices (EBPs) are those interventions and supports that have research documenting their effectiveness. Click for more about Starlight's EBPs.
Recovery Youth Substance Use Outpatient Services Program
Starlight Recovery Services provides treatment services to youth, ages 12 to 21, in Santa Clara County who are struggling with substance use disorders. Our services are strengths-based and tailored to the youth's needs to increase their resilience, support recovery, and prevent relapse. Staff also include the youth's families in the treatment process to build their support systems.
Are you interested in Internship Opportunities?
E-mail Angela Esau
---
Contact Info
Angela Nunes
Administrator
Starlight Community Services
E-mail me
San Jose – South Center
6203 San Ignacio Ave., Ste. 150 San Jose, CA 95119
Phone: (669) 220-1913
San Jose – North Center
1885 Lundy Ave., Ste. 223
San Jose, CA 95131
Phone: (408) 284-9000
Karly Wiley, LMFT
Regional Administrator
Starlight Community Services
7677 Oakport Street, Suite 1010
Oakland, CA, 94621
Phone: (510) 635-9705 x 202
Fax: (510) 635-9715
E-mail me