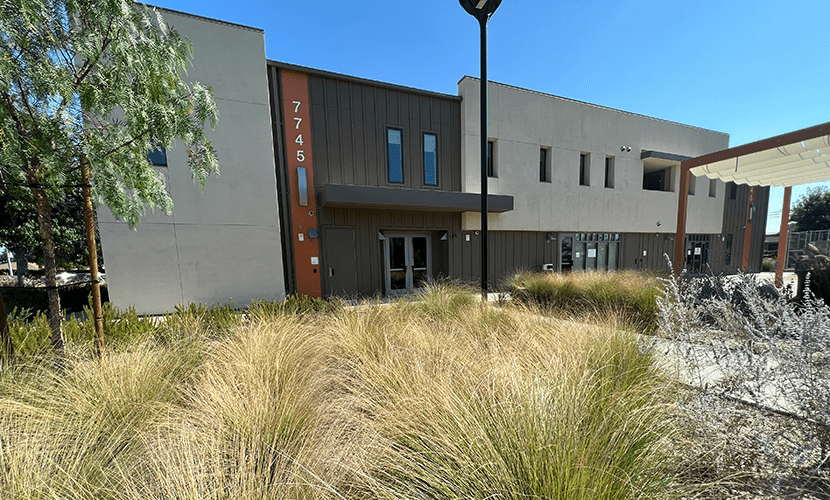 The Rancho Los Amigos Crisis Residential Treatment
Central Star Behavioral Health is operating one of the crisis residential treatment programs (CRTPs) located at the newly constructed Restorative Care Village on the grounds of the Rancho Los Amigos National Rehabilitation Center. Rancho Los Amigos CRTP provides adults experiencing a behavioral health crisis with 24/7 intensive treatment in a therapeutic homelike setting on a beautifully landscaped campus in Downey.
The voluntary 16-bed residential center provides a safe alternative to hospital emergency rooms, urgent care or hospitalization. Adults dealing with mental health challenges or a recent crisis can get help healing and reconnecting with family, friends, and their community. Individuals live on-site for several weeks while they receive counseling and learn basic living and interpersonal skills.
Services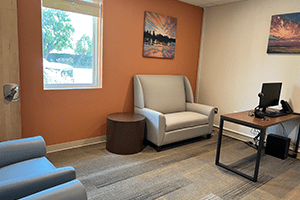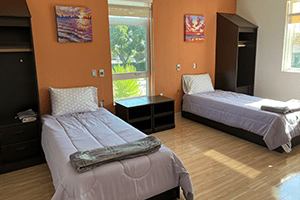 Medical, psychiatric, and psychosocial assessment
Individualized recovery planning
Evidence-based therapeutic services
Individual/group counseling
Daily health and wellness activities
Peer support services
Case management
Linkage to services and supports for successful transition back into the community
Who is the program for?
Adults ages 18 and older
Individuals who are experiencing a mental health crisis, including those who have a co-occurring substance abuse disorder
Those who are willing to actively participate in developing their own plans for recovery
Referrals
Referrals are accepted from Los Angeles DMH ICD, from County hospitals, acute inpatient units, urgent care centers, and from law enforcement. Walk-ins are not accepted.
---
Contact Info
General Information & Referrals:
Phone: (562) 719-2866
Fax: (562) 381-9582
California Relay Service: 711
Rancho Los Amigos
7745 Leeds Street
Downey, CA 90242
Programs by the Los Angeles County Department of Mental Health (DMH) Intensive Care Division (ICD) and operated by Central Star Behavioral Health, a Stars Behavioral Health Group agency.