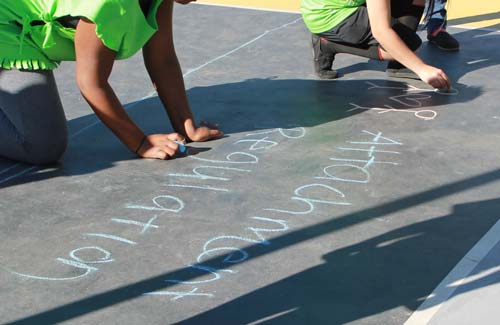 Evidence-based Practices (EBPs) are those interventions and supports that have research documenting their effectiveness. Evidence-informed Practices are also research-supported but do not yet have the body of rigorous clinical evidence that distinguishes EBPs:
Aggression Replacement Training (ART)
A structured, psycho-educational intervention primarily for adolescents with or are at-risk of aggressive/antisocial behavior. It includes three structured interventions: Skillstreaming, Anger Control Training, and Moral Reasoning Training.
Therapeutic Behavioral Services (TBS)
Provided to qualifying youngsters who need additional guidance and support. Skilled mental health staff members work with the youngsters on a one-to-one basis, helping them avoid placement in a more restrictive, higher level of care and assisting them in transitioning to lower levels of care.
Structured Psychotherapy for Adolescents Responding to Chronic Stress (SPARCS)
Based on three empirically validated interventions that were adapted to address topics relevant to adolescents exposed to chronic trauma. Either a group or individualized intervention, SPARCS is designed for youth ages 13-21.
The Attachment, Regulation, and Competency (ARC) Model
A framework for intervention with youth and families who have experienced multiple and/or prolonged traumatic stress. ARC identifies three core domains that are frequently impacted among traumatized youth: Attachment, Regulation, and Competency.
Click for our ARC brochure
.