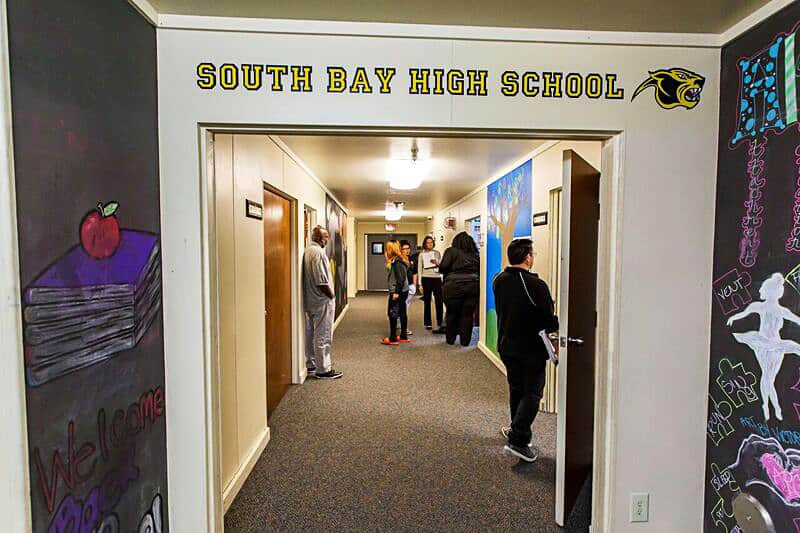 South Bay High School, Torrance
Offering a sensitive environment to develop skills and strengths
South Bay High School, WASC accredited since 2007 and through 2020, creates a culturally competent and sensitive environment in which students with psychiatric, educational and social challenges are able to develop their skills and strengths.
Through staff support, an engaging academic curriculum, and the use of data and standardized measures of achievement, South Bay High School provides students with the building blocks to achieve positive change, personal resiliency and lasting well-being, and to successfully rejoin their  communities.
Additionally, we provide many social activities for our students, including a school prom, whale watching, and cultural museum outings. 
A Combination for Success: Star View Adolescent Center and South Bay High School
Star View Adolescent Center, along with South Bay High School, offers a multidisciplinary program combining psychiatric crisis intervention, high-quality residential care, educational services, mental health treatment, and rehabilitation. Unique in California, our integrated program eliminates the need to admit children in acute psychiatric crisis to a hospital where they are unknown and very well might not be able to resume their residential placement.
Highly individualized, innovative, and flexible, our approach gives adolescents every opportunity to succeed. Our staff actively encourages family and foster family participation in treatment. We also provide a range of services to help youngsters when they transition to community living.
For the School Accountability Report Card, click here.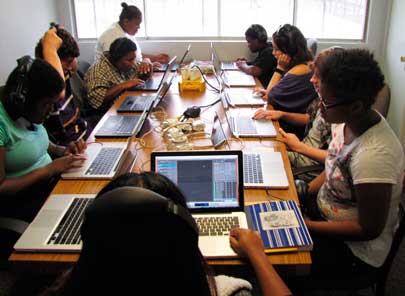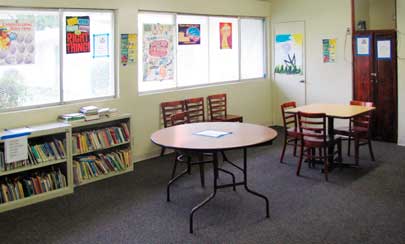 Contact Info
Chinna Balachandran
Principal
4025 W. 226th St.
Torrance, CA 90505
Phone: (310) 373-4556 x178
Fax: (310) 373-2826
E-mail me
Map & Directions
Kelly McMahon
Interim Administrator
Phone: (310) 373-4556 x 123
E-mail me
Jennifer Thomas
Admissions Coordinator
4025 W. 226th St.
Torrance, CA 90505
Phone: (310) 373-4556 x 104
Fax: (310) 698-6484
E-mail me
Mary Ann Chavez
Administrative Assistant
Phone: (310) 373-4556 x 132
E-mail me